2021 has proven to be another uncertain and unpredictable year. We hope that you have weathered it well. As you begin to gear up for next year, here is a list of books as a starting point for whatever need your book club is looking to fill, whether learning more about the world, diversion or simply a unique and memorable reading experience. To that end, we have selected a dozen works newly released, or soon to be released, in paperback that we think will be great choices for your book group in 2022.
Our picks this year span debuts, works by established authors, and several different places and periods in history. They feature many people, particularly women and girls, who find themselves in a state of transition, out of place or belonging to multiple places. In A Million Things by Emily Spurr, 10-year-old Rae must fend for herself when her mother disappears. In the The Narrowboat Summer by Anne Youngson, two women who have come to crossroads in their lives take a journey together along the canals of England. In The Kindest Lie by Nancy Johnson, Ruth Tuttle finds she must go backwards before she can move forwards, unearthing a secret that she attempted to leave behind years earlier. Patricia Engel's Infinite Country follows a teenage girl, Talia, whose family is spread across continents, and Love and Fury by Samantha Silva pays tribute to a major early feminist who forged her own path in both life and work, Mary Wollstonecraft.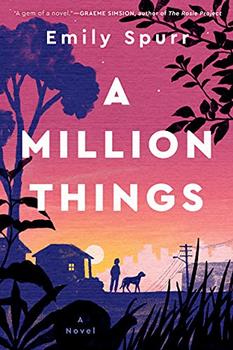 A Million Things
by Emily Spurr

Paperback Aug 2021. 304 pages
Published by Berkley Books
Emily Spurr's debut is a unique, atmospheric story taking place over 55 days as experienced by Rae, a 10-year-old girl whose mother has disappeared. Rae is left alone to care for herself as well as her beloved dog Splinter, and soon her elderly neighbor Lettie enters the picture. Through the confluence of these three characters, Spurr explores aspects of loss, abandonment, mental health and family. Written in a diary-like style in Rae's first-person narration, A Million Things draws the reader into an intimate world of unforgettable characters and heartfelt expressions of love and grief. This is a great selection for book clubs who are looking for a somewhat off-kilter but genuinely touching read.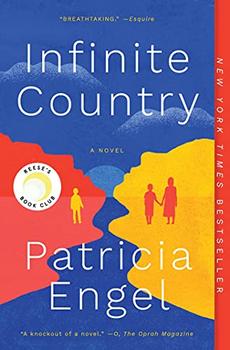 Infinite Country
by Patricia Engel

Paperback Oct 2021. 208 pages
Published by Avid Reader Press
This poetic, powerful offering from novelist Patricia Engel follows a family kept apart by national borders who nevertheless maintain deep bonds with one another. The story focuses on Talia, a 15-year-old girl living in Bogotá, Colombia with her father Mauro and grandmother Perla while her mother Elena and her siblings reside in New Jersey. It also delves into the relationship between Talia's parents, recounting how they left Colombia for the United States before Mauro was deported, and includes details about indigenous culture that put the book's modern-day concerns of immigration and family separation into a broader historical context. The mixture of personal and political concerns along with Engel's beautiful prose makes this selection rich in possibilities for book club discussions.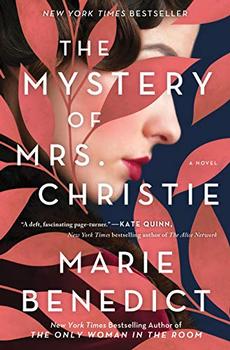 The Mystery of Mrs. Christie
by Marie Benedict

Paperback Oct 2021. 336 pages
Published by Sourcebooks Landmark
This novel by established historical fiction writer Marie Benedict takes details from the life of Agatha Christie and builds on them to create a suspenseful and compelling read. Based on the true story — and ongoing mystery — of Christie's disappearance for 11 days in 1926, Benedict's book unfolds in a style similar to Christie's own work, making it a treat for fans of the author. Alternating between the viewpoint of Christie herself and her first husband Archie, The Mystery of Mrs. Christie dives into a tumultuous domestic drama and gives way to a satisfying ending. Book clubs who have previously read Christie's work, Benedict's novels or who have an interest in either historical fiction or mysteries should put this selection at the top of their lists.
The Narrowboat Summer
by Anne Youngson

Jan 2021. 336 pages
Published by Flatiron Books
Book groups looking for a warm weather escape will want to check out this immersive story about two women — and a dog — traveling the scenic canals of England. Eve and Sally, don't know each other but are both looking for a radical change in their lives. By chance, they meet each other and Anastasia who owns a narrowboat and persuades the pair to take it to a repair yard in the north of England while she has surgery. A quiet character study and a celebration of a leisurely existence on the go, The Narrowboat Summer provides topics for discussion ranging from families and relationships to the shifts and changes we all experience in life.
The Spymaster of Baghdad: A True Story of Bravery, Family, and Patriotism in the Battle against ISIS
by Margaret Coker
Paperback Feb 15, 2022. 336 pages
Published by Dey Street Books
The Spymaster of Baghdad, award-winning investigative journalist Margaret Coker uncovers the Falcons, an Iraqi counterterrorism group that fought to protect their country's people against violence. Headed by Abu Ali al-Basri, the unit worked courageously to collect intelligence with the intention of preventing future terrorist attacks. Coker portrays al-Basri and others up close, taking the reader into the everyday operations and personal lives of the Falcons. This is a sobering read, but will appeal to book groups interested in Iraq, educational nonfiction and current events.
The Woman They Could Not Silence: One Woman, Her Incredible Fight for Freedom, and the Men Who Tried to Make Her Disappear
by Kate Moore

Paperback Feb 22, 2022.560 pages
Published by Sourcebooks
This work of non-fiction by Kate Moore is an extensive account of the experiences of Elizabeth Packard, a woman forcibly institutionalized by her husband in the mid-1800s who eventually fought for changes in legislation pertaining to how the rights of women and mental health patients were handled. Moore's book includes many details drawn from primary sources such as trial transcripts and letters, which serve to bring the reader into the world of the story while also providing an educational glimpse of the time period. While The Woman They Could Not Silence is a longer read, it should be a great discussion-starter for book groups who enjoy digging deep into historical events still relevant to current concerns.
The Kindest Lie
by Nancy Johnson

Paperback Feb 1, 2022. 352 pages
Published by William Morrow Paperbacks
The Kindest Lie is a captivating story about an ambitious American Black woman who has achieved outward signs of success while being pressured to keep a secret that continues to haunt her. Ruth Tuttle, a Yale grad whose grandparents convinced her to give up a child she had when she was 17, is now a chemical engineer living a financially comfortable existence with her husband Xavier in Chicago. Johnson follows Ruth as she unearths her buried past, portraying the various ways that race and class have affected her personal trajectory and the decisions she has made. The result is a sad but fulfilling novel that offers many avenues of discussion for book groups surrounding social and life issues.
Libertie
by Kaitlyn Greenidge
Paperback Mar 15, 2022. 352 pages
Published by Algonquin Books
After 2016's We Love You, Charlie Freeman, Kaitlyn Greenidge has returned with another novel exploring the ties between family, race and history. The story focuses on Libertie, whose mother is a Black woman working as a medical doctor in the United States after the Civil War. Libertie intends to follow in her mother's footsteps and join her in her practice, but she is sidelined by academic struggles and the particular challenges she faces as a dark-skinned Black person. After marrying an apprentice of her mother's, she moves to Haiti, where she discovers a world that many around her seem to think represents new hope. Libertie offers many topics of discussion for book clubs, including mother-daughter relationships and post-Civil War era racism in America.
Ariadne
by Jennifer Saint
Paperback Apr 5, 2022. 320 pages
Published by Flatiron Books
Ariadne is an entertaining feminist retelling of the title character of Greek mythology, daughter of King Minos of Crete. It follows Ariadne and her sister Phaedra, who live under their father's rule and near the looming presence of the monstrous Minotaur, their half-brother. Saint's novel riffs on traditional elements of classical myth while also revealing their underlying misogyny. Those who read the book for our First Impressions program found the story engrossing and appropriate both for fans of Greek myth and the uninitiated, so book clubs with an established interest in classical mythology or who are looking to introduce the subject into their selections would do well to consider this fresh offering. Groups who enjoyed Madeline Miller's Circe should also find much to love here.
Great Circle
by Maggie Shipstead
Hardcover May 2021. 608 pages
Published by Knopf
Shipstead takes on an intriguing pair of perspectives in this fascinating historical novel. The story introduces the reader to two fictional heroines: Marian Graves, an early aviatrix, and Hadley Baxter, the actress who is chosen to play Graves in a film a century later. Shipstead alternates between their two points of view, following Baxter in the first person and Graves in the third person. At around 600 pages, this sprawling exploration of the two women's lives looks imposing, but the pages virtually turn themselves and the book should be of interest to groups open to a continually engaging read full of beautiful and descriptive writing.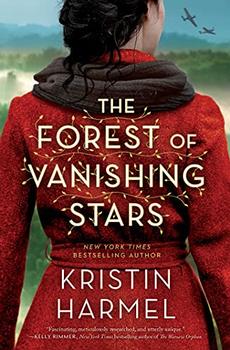 The Forest of Vanishing Stars
by Kristin Harmel
Hardcover Jul 2021. 384 pages
Published by Gallery Books.
Virtually everything published by historical fiction author Kristin Harmel is destined to become a book club favorite. This one was highly regarded by our First Impressions readers, who appreciated the glimpse into a lesser-known aspect of the Holocaust. The plot follows a young woman who helps Jews fleeing Nazi persecution hide out in the Naliboki Forest in what is now Belarus. Harmel spins a moving and suspenseful novel from true stories of survivors.
Love and Fury: A Novel of Mary Wollstonecraft
by Samantha Silva
Paperback May 31, 2022. 288 pages
Published by Flatiron Books.
This work of historical fiction by Samantha Silva delivers sensitive and respectful insight into the life of one of the most significant and prominent early feminists, Mary Wollstonecraft. Wollstonecraft's legacy has been somewhat overshadowed by that of her daughter Mary Shelley, author of Frankenstein, and somewhat compromised by her husband William Godwin's memoirs about her — which, well-meaning as they may have been, centered her personal life publicly in a way that kept her work from being taken seriously at the time. This makes a thoughtful homage like Silva's novel all the more important to readers today. Alternating between the days before her death and her earlier life, Love and Fury portrays Wollstonecraft's philosophy and convictions alongside formative experiences and relationships through compelling, evocative prose. This is a novel sure to appeal to a wide variety of book groups for its engaging story as well as its educational, intellectual and historical aspects.